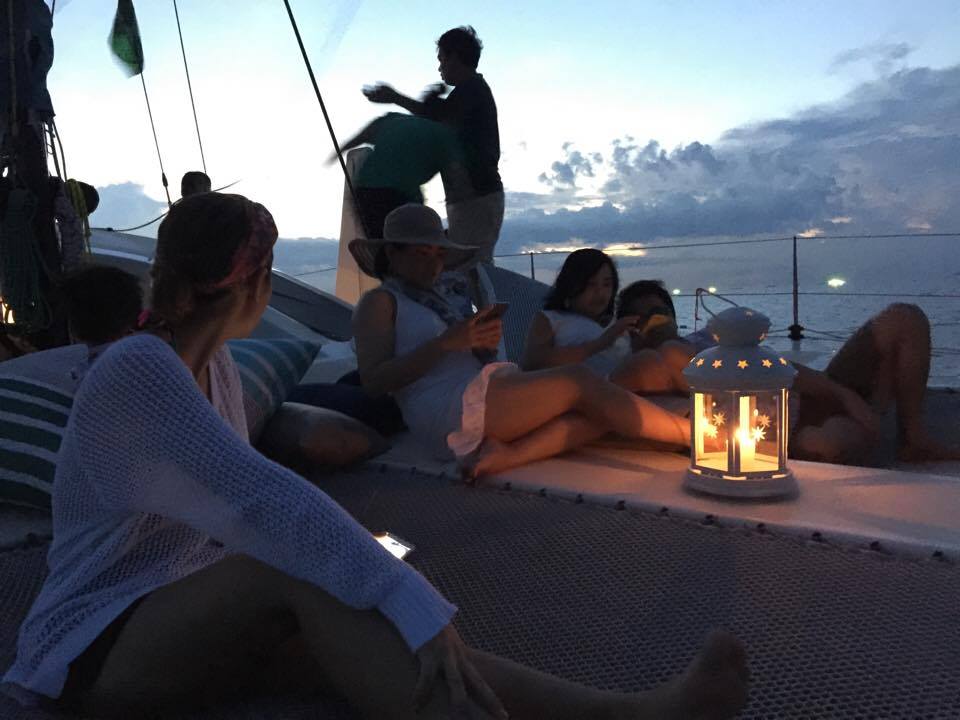 Overnight on Yacht experience
An unspoiled heaven for you to invest quality energy with your affection, family, and companions that enables you to appreciate the lavish voyage involvement with night on the lovely and rich journey with novel improvement – guestroom, washroom, kitchen and lounge room. The roomy rooms are appropriate for 2-8 visitors included swimming units, little speedboat, angling apparatuses, life ring and toys.
Grill flame broil arranged on the vessel, ideal for you to get crisp fixings or request from our administration to cook on board. We additionally gives a variety of the BBQ Seafood menus – Steamed Carb, River Prawn, Squid, Chicken and Pork BBQ,and a scrumptious Thai Food Set including Fried Rice, Fried Chicken, Stirred Fried Chicken with Cashew, Fresh prawn Pad Thai and Mango with Sweet Sticky Rice. For your decision of the supper, it would be ideal if you furnish our staff with your required menus previously the outing.
A confined minute to see the dusk with your darling one. Enjoy the marvelous climate while you are appreciating the exquisite supper with a beautiful scene of the night. Lines down and gaze at the starry sky with your dearest one on the deck where the outside world blurs away, benefits for the visitor with the bundle "Medium-term involvement" as it were.
An incredible minute with your extraordinary one. Feasting tables on the vessel offer an unrivaled 360-degree ocean see. Relish a delicious dinner with the euphoric air of the selective, sumptuous voyage. Svensun Travel gives the visitors an expert eating setting and offices to give our visitors with the best understanding on your amazing memory for times.
A feeling of 5-star inn rooms. The particular normal for outline for each room is superbly disconnection with simple and peaceful environment together with full offices – ruler estimate bed that appropriate for two guests. Full Facilities. The perfect toiletries included give gel and towels the staff to remain by for room plan all through the trek.
0