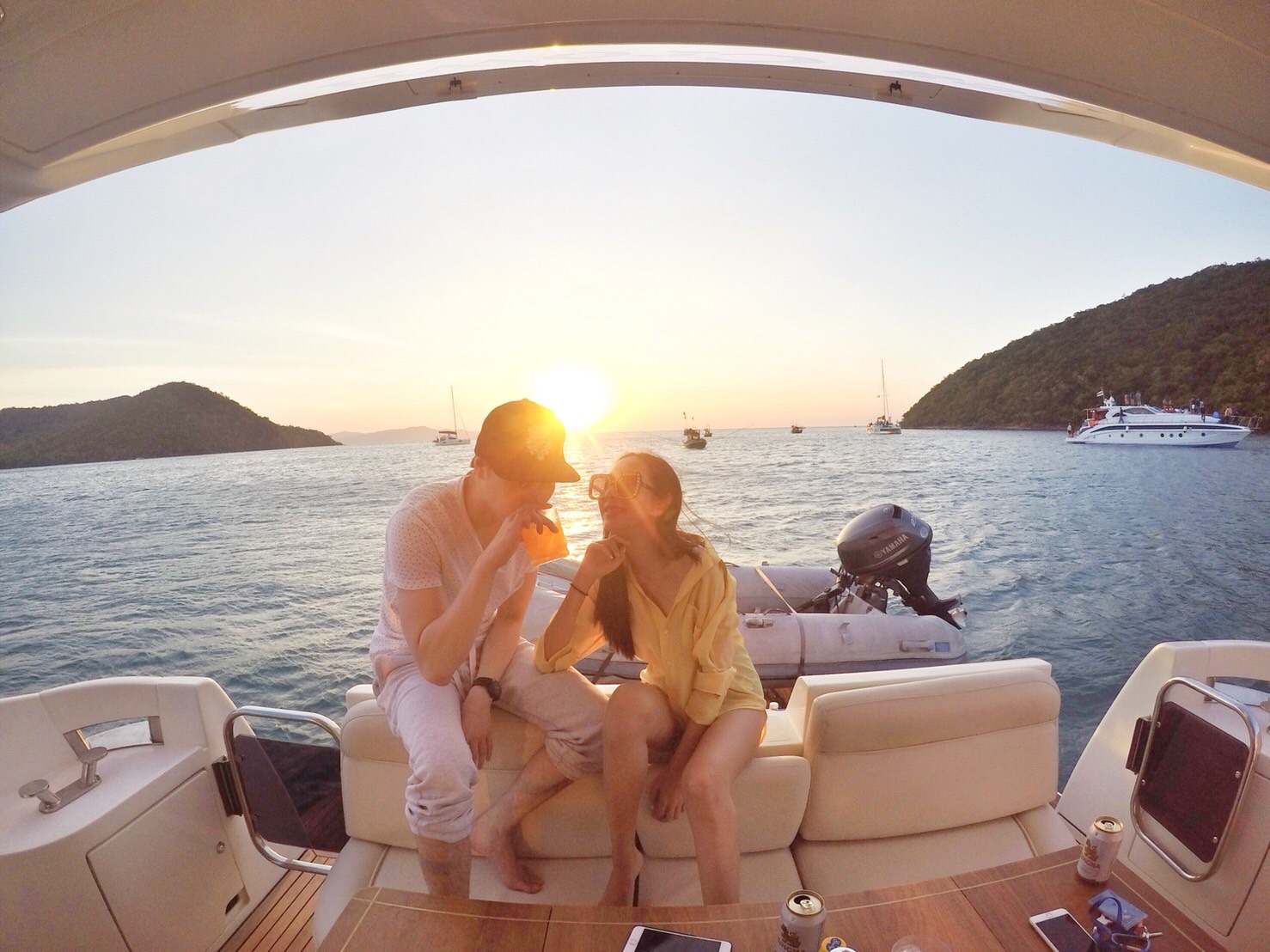 Pre wedding on Yacht
An uncommon scene for the most critical day of your life, the Pre wedding shooting.
The awe inspiring wedding proposition on the grand voyage cruising amidst the purplish blue ocean, clear sky, and wonderful climate. Since we know best for your one of a kind minute, Svensun Travel has Guest Experience Manager, an expert occasion on voyage organizer to make a phenomenal event as you dream.
Appreciate the sentimental minute on the lavish yacht making one of the noteworthy minute for your adoration to be great.
With the staggering blooms course of action on the yacht, shading and topic upon your demand. The sumptuous vessel will be intricately enhanced by our skilful group to make this lavish journey as a heavenlike blossom cultivate encompassed via ocean for the couple. Regardless of whether our choice of flower vendor bundle or hand crafted from your decision, we can assist you with determining and actualize in each detail to set your ideal wedding proposition. The bundle may includes setting design, coordinator coordination, finger-sustenance style providing food with drinks, and our accomplished staff to take mind all through the occasion.
0